6th Annual Pet Haiku Contest Submissions
Here is a full listing of the 2018 pet haiku entries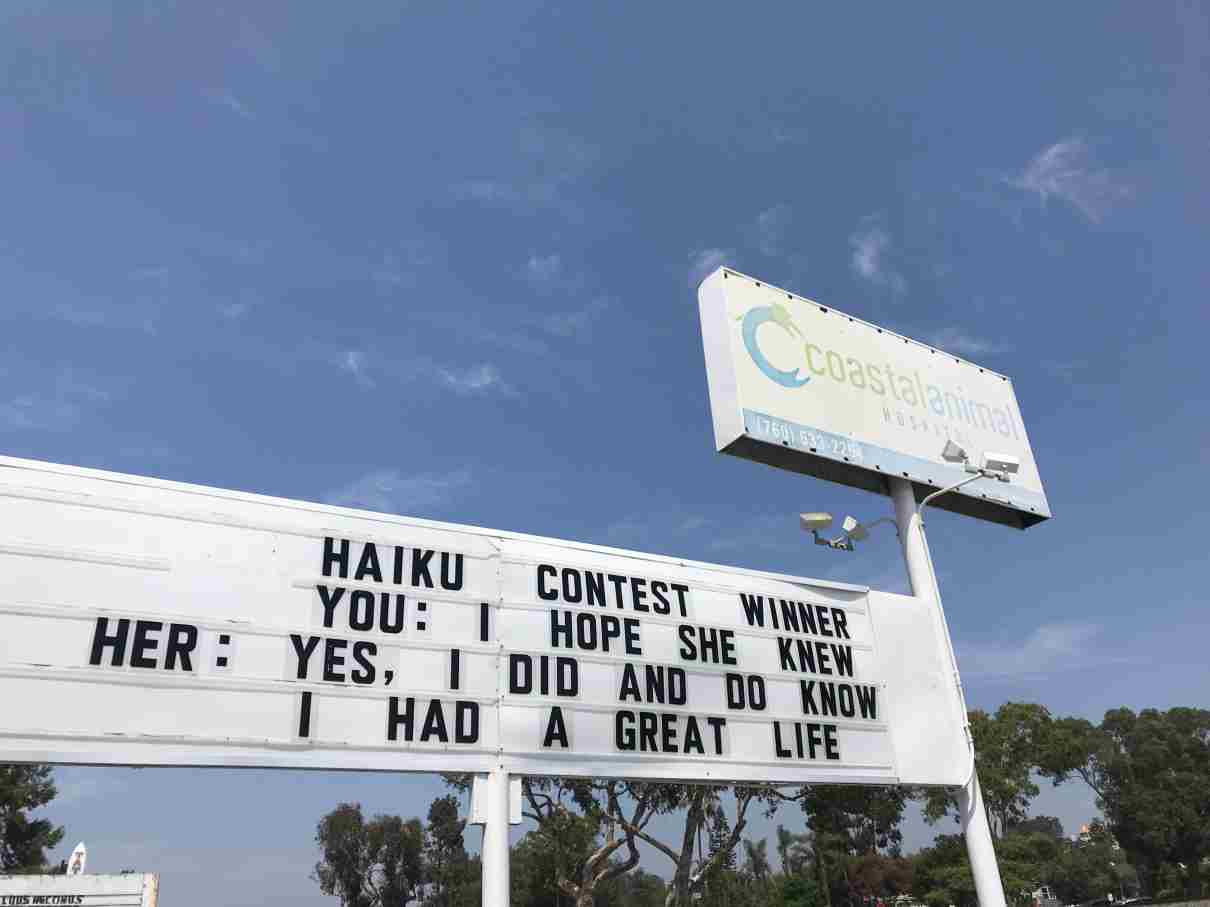 The 2018 Winner:
You: I hope she knew
Her: Yes, I did and do know
I had a great life.
Karen C.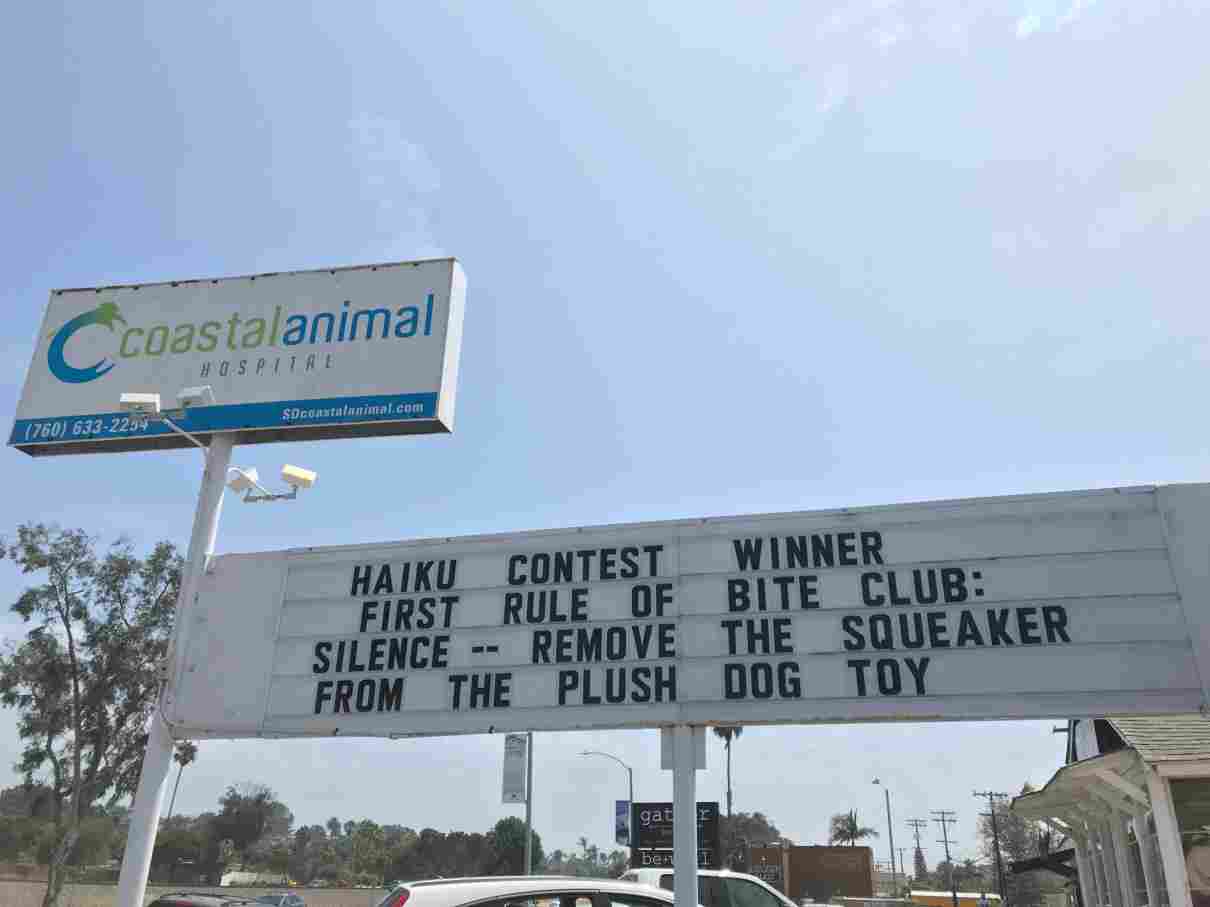 The 2018 Winner:
first rule of bite club:
silence—remove the squeaker
from the plush dog toy
Emily P.
Domesticated?!
From a tiger line
Purring companion with claws
Still biting your hand
Justin G
With bright shining eyes,
Cold noses, tongues that will kiss
Have you felt such bliss?

Cathi R
Ears parted to hear
Alert to slightest movement
Patiently waiting
Karen W
2018 Youth Honorable Mention
My Pluff is so white
He sometimes frolics outside.
Then he plops down. Sleep.
Tate, age 14
Back to the Bugs!
Listen to them all
They don't have to go to school
Crickets are lucky!
Grayson, Age 8
Hawks 
Hawks soaring with fish
Swooping their talons at fish
Feeding their babies
Dane, Age 8
2018 Complete List of Entries
cats are not my friends
haiku rhyme they always win
grumble grumble grrr
Stanley/Aylish F
Oh to be a hound
Squeaky toys R all around
Master's voice…Happy
Stanley/Aylish F
Boxer wiggle butt
Makes us all laugh like crazy
Hyper as can be
Nicole C
He stole my pizza
my dog thinks he is funny
tasty calories
Nicole C
Boxers and jeep rides.
Head out the window with drool.
Someone wash my jeep.
Nicole C
Sadie is now well.
You've given her a new life.
Thank you to Coastal!
Jim W
No other so true
Soft gaze, devoted to you
Always by your side
Amy S
What is wrong with you?
Why aren't you giving me treats?
Give. Me. Some. Treats. Now.
Tasha H
I await thine leave.
From the waste basket, eat I.
Guilt reveals mine crime.
Erin W
Intently focused
A shadow, a reflection
What do you see there?
Karen W
Ears parted to hear
Alert to slightest movement
Patiently waiting
Karen W
Complete abandon
Focused on present moment
No worries or fears
Karen W
The front door bell rings…
Are they here to kill us all?
Bark Bark Woof Woof Growl!
Marjory L
just when you thought I
could not sleep closer to you
you were wrong again
Emily P
for you I'll create
artistic works of poo, since
you save them in bags
Emily P
Undying friendship
Always easily attained
Says the one with treats
Morgan D
Dogs can be stinkers.
Barley farts on me daily.
Boy do I love him.
Megan N
Dog in surgery.
Sitting still not an option.
She will be alright.
Aad G
Back she is thank dog.
Minus one tooth and one wart.
Thankful as a fart.  🙂
Aad G
Bearded Dragon Sleeps
On His Favorite Warm Hammock
Soaking in some rays
Erin A
Hairless Guinea Pig
Popcorning around her cage
Wants to eat some hay
Erin A
California King
Slithering around his tank
Looking for a mouse
Erin A
Lazy old black lab
Lays in front of the A/C
Living his best life
Erin A
Sunshine, food, pets, love.
Watch me tear your couch to shreds.
Treat = best friends!
Tate, age 14
The Panda
I am a white bear
I love bamboo sticks
Luke, Age 8
A Gray Wolf
The wolf is hungry
The wolf eats sheep, yummy
The wolf goes to sleep
Charlotte, Age 8
The Horse 
The horse likes to sleep
The horse likes to run, run, run
The horse loves his friends
Riley, Age 8
Whales
There are many whales
Whales live all over the globe
Whales are big mammals
Wyatt, Age 8
The Cat 
I'm an orange cat
I like to play and have fun
And meow all day
Rylie, Age 8
Dogs 
Dogs are super fast
Dogs have a good sense of smell
They are really cute
Addy, Age 8
Dolphins 
Dolphins like to swim
Dolphins saw fish, ate fish
Dolphins went to sleep
Geneva, Age 8
Bearded Dragons
Bearded dragon time
Bearded dragons love crickets
Bearded dragon fast
Casey, Age 8
The Life of a Horse
My horse likes apples
His long tail is beautiful
His name is Raven
Penny
Dogs 
Dogs are fast and slow
Dogs sometimes bark at nothing
Dogs sniff other butts
Victor, Age 9
A Baby Wolf
The wolf catches food
The wolf takes a big journey
The wolf falls asleep
Jordy, Age 8
Monkeys
Monkeys like to eat
A monkey eats bananas
Monkeys make loud sounds
Sloane, Age 8
The Cheetah
The cheetah is fast
The cheetah catches its prey
The cheetah has spots
Nate, Age 8
The Dog 
The dogs licks the bone
Dog takes walks in the morning
The dog loves to eat
Finnean, Age 9
The Wolf
The wolf hunts for food
The wolf howls at the full moon
The wolf runs away
Evie, Age 8
The Bunny
I eat vegetables
I hop around the garden
I sleep next to mom
Giselle, Age 8
The Monkey
They eat bananas
They are awesome animals
They are really cool
Matthew, Age 8
Cheetah Town 
Cheetah have black spots
Cheetahs get tired, sleep time
Cheetahs run faster
Seth, Age 8
The Bear in the Water
The bear eats a lot
The bear is playing today
The bear eats fish.
Ryder, Age 8
Check out our Recent Blog Posts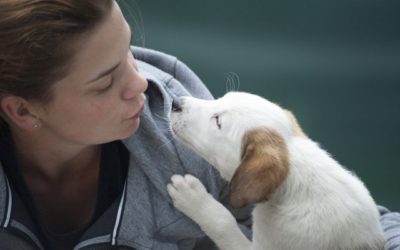 What's Wrong with Anesthesia Free Dental Cleanings? By Greg Bishop, DVM I think anyone who's ever been around a dog recognizes that their mouths usually stink pretty bad. "Doggie breath" is an endearing term for halitosis, or foul breath, and it's extremely common....