Come Visit Us
Coastal Animal Hospital is conveniently located at 434 N. Coast Highway 101, right between Encinitas Blvd and Leucadia Blvd in Encinitas. This historic zone is easily accessed from I-5 and has plenty of charm and lots of shopping if you need to leave your little furry companion for any period of time.
Coastal Animal Hospital also offers nearly all of our veterinary services in the convenience of your home with our House Call Services. Call or email us today for more information.
Address: 434 N Coast Highway 101, Encinitas, California 92024
Phone: 760-633-2254  Fax: 760-436-2068
Business Hours: M-F 8am-6pm, Sat 9am-2pm

Our new clinic will be off the 78, across El Camino Real from The Shoppes at Carlsbad in the Von's shopping center. Address will be: 2584 El Camino Real, Ste A1, Carlsbad, California 92008
Check out our Recent Blog Posts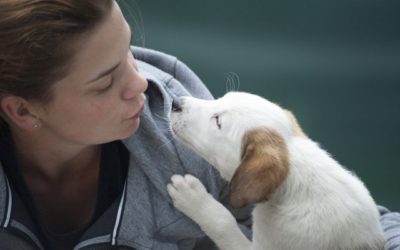 What's Wrong with Anesthesia Free Dental Cleanings? By Greg Bishop, DVM I think anyone who's ever been around a dog recognizes that their mouths usually stink pretty bad. "Doggie breath" is an endearing term for halitosis, or foul breath, and it's extremely common....