Therapeutic laser
Adjunct therapy to treat pain and inflammation
What is therapeutic laser?
Laser therapy is the use of light energy to induce your body's own natural ability to heal. This benefits of laser are best suited for conditions that are swollen, inflamed, infected, or painful. Laser therapy is a great drug-free treatment option for pets with arthritis. This can reduce the number of NSAIDs (Rimadyl, Meloxicam, etc) or other pain medications needed to keep our pets comfortable as they age and have difficulty moving (or if they have a condition such as hip dysplasia, etc).
A therapeutic laser works by emitting light energy which penetrates in to the affected tissues and causes the mitochondria of the cell to increase production of energy by bringing in more oxygen and removing waste products more quickly and efficiently . The process is called photobiomodulation (in case you are looking for the $10 word to use at your next party). It is a safe, painless, and effective means of decreasing inflammation without the use of drugs. The video below is a detailed animation explaining the mechanism of action of this treatment modality.
Common uses for laser therapy include:
Osteoarthritis
Sprain/strain
Hip/elbow dysplasia
Joint pain
Intervertebral disc disease
Neck pain
Post-surgical swelling
Lick granulomas
Ear infections
Hot spots
Non-healing wounds
Edema
Dermatitis
Check out our Recent Blog Posts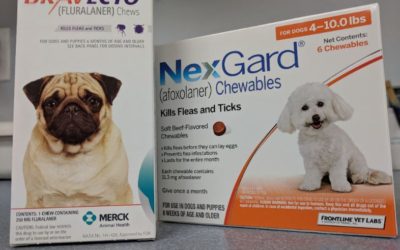 Dear clients, We have been receiving a lot of questions since the FDA recently released an advisory regarding flea products such as Nexgard and Bravecto. This class of drugs is known as the Isoxazoline group of medications and has an overall very wide safety margin....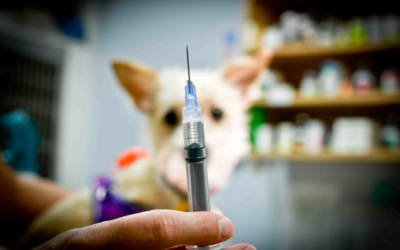 A common question we get asked is: "Why does my little 2 pound yorkie get the same amount of vaccine as a 90 pound rottie?"  Seems like a reasonable question since their flea and heartworm medications are different sizes, their deworming doses or antibiotics are different sizes, heck, even their dog beds are different sizes.
  Did you know Dr. Evans and Dr. Bishop filmed a sizzle reel for a reality TV series? Well, they did and are only slightly embarrassed by it! This came to be because Dr. Evans and Bishop started working on an idea to travel down through...