Join our team
Work at the best hospital in San Diego
?
Coastal Animal Hospital is a full service veterinary facility conveniently located in Encinitas.  We strive to
offer the best medicine in the most stress-free environment possible. Do you consider yourself the best
at what you do? Does Coastal sound like where you belong? We are always looking for qualified
candidates to join our phenomenal team. When submitting your resume and application, be sure to let
us know a bit about yourself and why Coastal Animal Hospital needs you.
We offer competitive pay packages that include:
paid vacation
health care benefits
sick leave
pet benefits
401K
continuing education
uniform allowance
free access to the Pacific Ocean (just a few steps away) for your enjoyment during your lunch hour or after work
unlimited giggling once you realize how great of a work-life situation you have found yourself in
Download a copy of our application here: Employment Application
Once completed, feel free to drop off your resume and application directly to us, mail it in, or email it to our hospital manager: john@sdcoastalanimal.com
Check out our Recent Blog Posts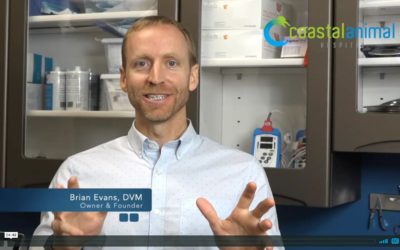 We're going to broach a subject today which everybody's talking about, it's all over the internet, it's the new thing that everybody's trying to treat their pet with, especially in Encinitas and Carlsbad. And that's obviously CBD. Think of any disease, and somebody has a cure for it with CBD. What I want to talk about today is what is the science actually say about it, and fortunately...
read more