4th Annual Pet Haiku Contest Submissions
Here is a full listing of the 2016 pet haikus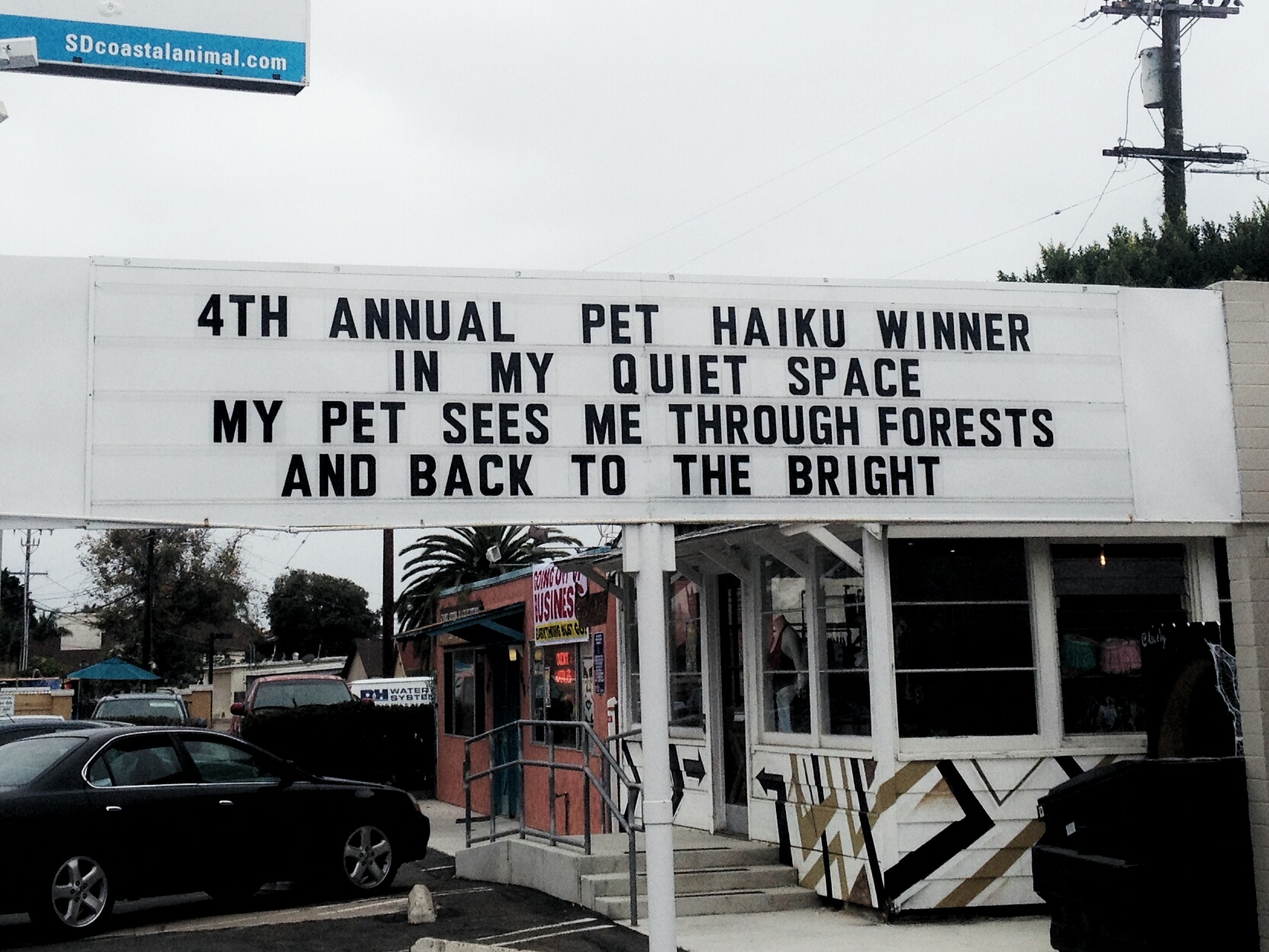 The 2016 Editor's Choice Winner:
In my quiet space
My pet sees me through forests
And back to the bright
Fawn C.
Tuna Two Ways:
The cat poops today
Had tuna in the belly
Dog's sushi meal!
Evelyn B.
Express Mail
My dog gets the mail
But not much like a small snail
I just watch the tail  
Evelyn B.
We love Coastal Vets
Woofed Luna and Camey
They Keep Us Healthy
Karen C.
Derby:
Shiba inu love
Black and Tan bad boy Derby
Joy, soft fur, wet kisses
Laura H.
Why we live here: 
Shibas and sunsets
Leucadia Beacon's Beach
Caught the green flash YAY
Laura H.
True Happiness:
Peaceful waves rippling
fiery glory of sunset
Derby at Beacon's
Laura H.
Sun Salutations
Downward Dog Barking Spider
Surprise Amusement
Samuel Family
Given Name By Youth
Bixby Sweetheart Unicorn
Friend Companion Dog
Samuel Family
My Puggles are two
Boundless energy, crazy
Asleep by seven
Tatiana S.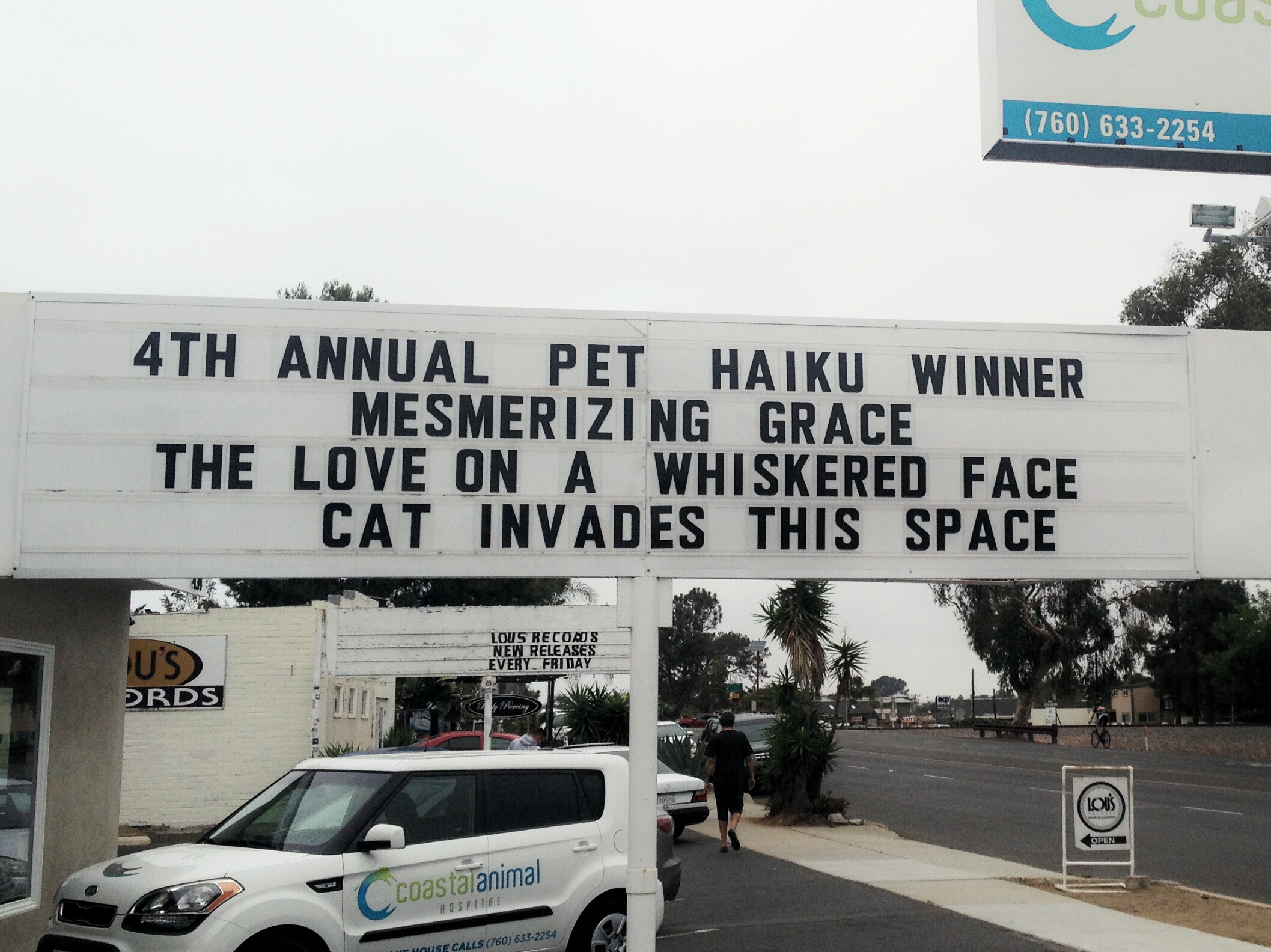 The 2016 Reader's Choice Winner:
Cat Invades:
Mesmerizing grace
The love on a whiskered face
Cat invades this space
Justin G.
By Livingston (the cat):
I know you hide treats
I know they are behind you
Stop messing with me
Tasha H.
That stupid baby
All the time throwing food 'round
I love that baby
Neal Y.
brown eyes stare at me
beard rivulets dripping down
Aylish saying hi
Stan F.
puppy energy
wonderful new addition
go go wears me out
Stan F.
By Minnie Moo the Adventure Kitty:
TRAVELIN IN VAN
ADVENCHUR KITTEH GOIN ACROS DIS GREAT LAND
CITIEZ 2 PAWS IN DA SAND
Minnie M
Harbor is nutty
But I love him so much more
He is my crazy
Nicole R.
Saturday off:
Furry cheek on mine
Lying in bed Saturday morning,
Kitty cuddle time.
Beth M.
A new life begins
Uncertainty washed away
Courageous puppy
Kristen C.
Pets, we have them all
Dogs, cavies, millipedes too
Happy but sleepy
Tatiana S.
Check out our Recent Blog Posts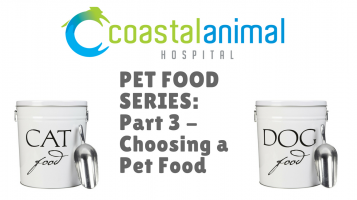 Our goal is to help you figure out how to navigate a bag of pet food and how to pick one out from the store because it can be really confusing. There's so much marketing material that goes into it and it's hard to read through all of the…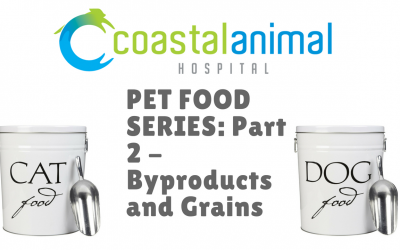 One of the biggest things you're going to see and hear about is the "Grain-Free" fad. You can't even pick up a treat or bag of food these days that doesn't say it's grain-free. The other villain in dog and cat food right now is byproducts. Many pet foods will say…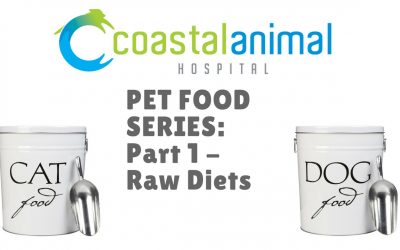 Today we're starting the first of our three-part series on a very tough topic to talk about – Raw Diets. There are people who feel very very strongly about it and we're here to provide a balanced viewpoint on some of the marketing information and internet information that's out there.