We strive each day to implement "gold standard" medicine and turn old veterinary medicine paradigms on their head. Is your pet receiving outdated care? Learn more about the Coastal difference.
See What Our Clients Are Saying About Us
"We came for a second opinion and Coastal cut out half of the medications our old vet had us give and not only is our dog happier than ever, we are saving a ton of money."
"I used to get UTI's all the time until Dr. Evans did a surgery which fixed the problem. I have now been UTI free for over 3 years!"
"I was 1 year old and already 90 lbs. Other dogs made fun of me at the beach and it hurt to run. Coastal quickly diagnosed my thyroid condition. Now I'm down to 56 lbs and feel great!"
"Coastal is great. Their office is modern and friendly. They do their best to always see us on time. I never feel like I am being pitched services or tests that probably aren't necessary. We refer everyone we know to them."
Classic Service. Modern Medicine.
Modern Wellness Program
Keeping your pet healthy is not a mystery. There actually is a formula that can help you and your pet avoid the most common pitfalls that we see day in and day out. 
Now Offering LOVE Spays
LOVE Spays (Laparoscopy, or minimally-invasive surgery) offer your pet 65% less pain and a much faster recovery.
We Do House Calls
We not only offer top-notch medicine, surgery and preventative care, but we also offer the convenience of having most vet services performed right in your own home.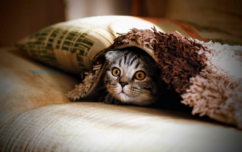 About Dr. Evans
Dr. Brian Evans is a San Diego native. He moved away to begin the pursuit of his undergraduate and veterinary degree from the University of California, Davis. He completed his B.S. in Biology: Neurobiology, Physiology, and Behavior.
After receiving his veterinary degree he set off to New York City where he was trained by some of the top veterinarians in emergency and internal medicine, surgery, ophthalmology, cardiology, neurology, pathology, exotics, and radiology.
About Dr. Tedder
Dr. Tedder grew up in southern California but traded his surfboard in for a snowboard when he attended Colorado State University. In 2001 he graduated with a BS. in Microbiology and Chemistry and began epidemiology research for the university. He aided in developing a rapid diagnostic test for horses with Strangles. Through field work and interaction with veterinarians, he quickly fell in love with veterinary medicine and, despite his allergy to cats, decided to pursue a career in small animal medicine.
About Dr. Clark
Dr. Christopher Clark was born in Orange California but grew up near Portland Oregon. He did his undergraduate studies in Physiology at UC Santa Barbara and then graduated from The Ohio State University, College of Veterinary Medicine in 2013. Dr. Clark then went on to complete a rigorous internship at VCA West Los Angeles, the largest non-university veterinary trauma center west of the Mississippi. He has advanced postgraduate training in medicine, surgery, cardiology, neurology, ophthalmology, and radiology.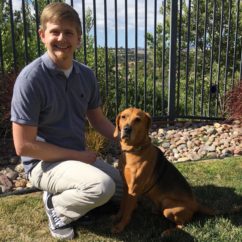 Coastal Animal Hospital - Leucadia
434 N. Coast Highway 101
Encinitas, CA 92024
760-633-2254
Coastal Animal Hospital - Carlsbad
2584 El Camino Real
Carlsbad, CA 92008
760-230-2249
Coastal Animal Hospital - Carlsbad
2584 El Camino Real
Carlsbad, CA 92008
760-230-2249
Check out our Recent Blog Posts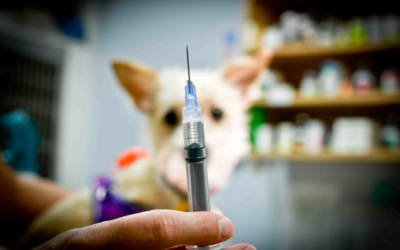 A common question we get asked is: "Why does my little 2 pound yorkie get the same amount of vaccine as a 90 pound rottie?"  Seems like a reasonable question since their flea and heartworm medications are different sizes, their deworming doses or antibiotics are different sizes, heck, even their dog beds are different sizes.
Did you know Dr. Evans and Dr. Bishop filmed a sizzle reel for a reality TV series? Well, they did and are only slightly embarrassed by it! This came to be because Dr. Evans and Bishop started working on an idea to travel down...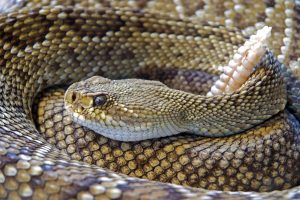 One of the funny things about living in Southern California is knowing that some people won't go hiking because they are terrified of rattlesnakes. They think as soon as they step foot onto a trail, a horde of vicious, fanged menaces are going to leap out and inject...