Coastal Animal Hospital Services
Coastal Animal Hospital is proud to offer high quality veterinary care for San Diego.
Coastal Animal Hospital is a full service veterinary facility conveniently located in Encinitas.  We strive to offer the best medicine in the most stress-free environment possible.  Plus, when you come to see us, you get to relax in our living room, peruse Lou's Records, check out the other local shops, or you can walk down to Sugar or Pannikin Coffee Shop just a few doors down.
Here's a sampling of what we do:
Physical examinations
Vaccinations
Blood work
Diagnostics (in-house and send out laboratories)
Treatments
Cytology
Surgery
Video otoscopy
Specialist consultations
Digital X-rays
Ultrasound
Health Certificates
---
Not seeing what you need?  Contact us to find out what else we can do for you. 
Check out our Recent Blog Posts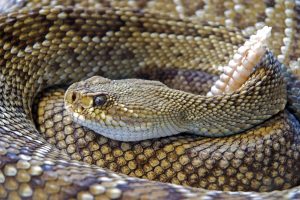 One of the funny things about living in Southern California is knowing that some people won't go hiking because they are terrified of rattlesnakes. They think as soon as they step foot onto a trail, a horde of vicious, fanged menaces are going to leap out and inject...