Adult Dog Wellness Plans
These all inclusive plans are everything you need to follow the Roadmap to Lifelong Health
Keeping your pet healthy is not a mystery. There actually is a formula to keep your pet healthy in the long term and a way to make sure if they do get sick that you won't have to make a sacrifice in their health for financial reasons. What we have come to realize in seeing thousands of dogs throughout their various stages in life is that there are some common traits that old, happy dogs have in common. These common traits, along with a few other routine, preventative care items, can help you and your pet avoid the most common pitfalls that we see day in and day out. Watch our video about our clearly defined roadmap to keep your pet healthy – this is a powerful way to think about your pet's health and is the foundation for each of our recommendations.
NB: 12 month supply of flea and heartworm medication is for 12 doses of each medication. For animals over 100lbs that require a combination of sizes based on their weight, the additional doses of medication can be purchased at a 15% discount. 
Check out our Recent Blog Posts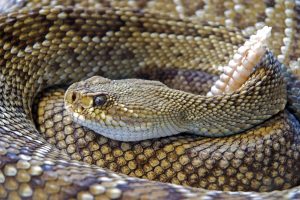 One of the funny things about living in Southern California is knowing that some people won't go hiking because they are terrified of rattlesnakes. They think as soon as they step foot onto a trail, a horde of vicious, fanged menaces are going to leap out and inject...