Contact Coastal Animal Hospital
Do you have a question for us? Need to schedule an appointment? Think you have the cutest pet on earth? Give us a call or send us an email.
Address: 434 N Coast Highway 101, Encinitas, California 92024
Phone: 760-633-2254
Fax: 760-436-2068
Business Hours: M-F 8am-6pm, Sat 9am-2pm
Check out our Recent Blog Posts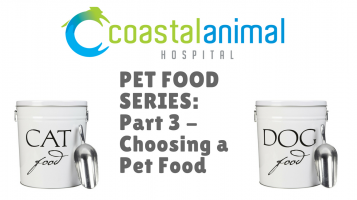 Our goal is to help you figure out how to navigate a bag of pet food and how to pick one out from the store because it can be really confusing. There's so much marketing material that goes into it and it's hard to read through all of the…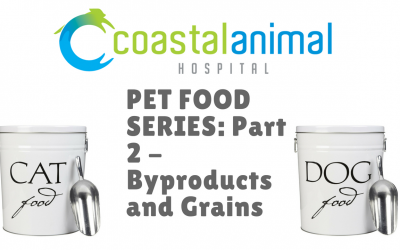 One of the biggest things you're going to see and hear about is the "Grain-Free" fad. You can't even pick up a treat or bag of food these days that doesn't say it's grain-free. The other villain in dog and cat food right now is byproducts. Many pet foods will say…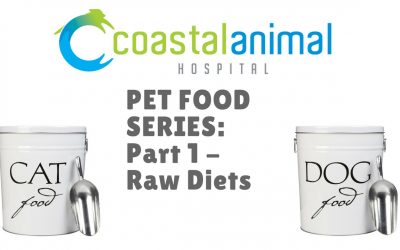 Today we're starting the first of our three-part series on a very tough topic to talk about – Raw Diets. There are people who feel very very strongly about it and we're here to provide a balanced viewpoint on some of the marketing information and internet information that's out there.